Beach Feet Products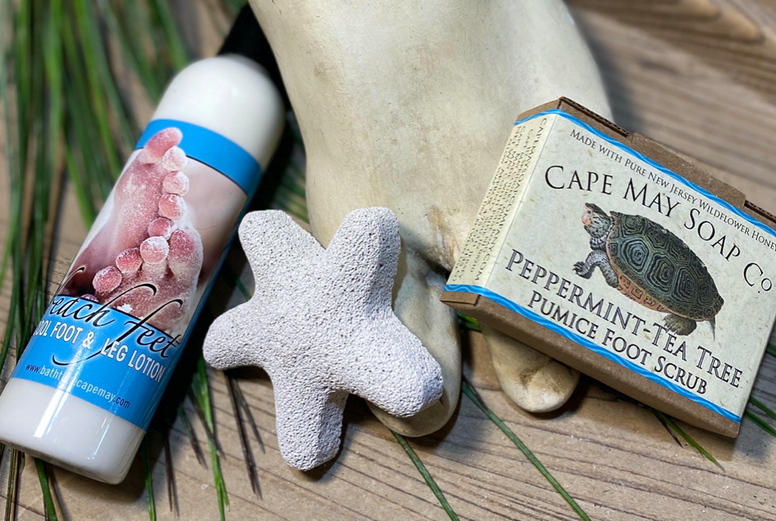 Bath Time's very own Beach Feet, which is peppermint and tea tree scented foot and leg lotion.  This lotion has a cooling effect, due to the essential oils that are used to fragrance it.  Beach Feet is perfect for tired feet that have been walking around in the sand all day.
The starfish pumice is great for exfoliating dry and cracked feet.  
Cape May Soap Company's Peppermint Tea Tree pumice foot scrub bar soap is amazing to use for exfoliating dry and sore feet.  The peppermint and tea tree give a cooling affect and sooth dry skin.  Cape May Soap Company is locally made and uses local ingredients.