Get Fresh Foot Products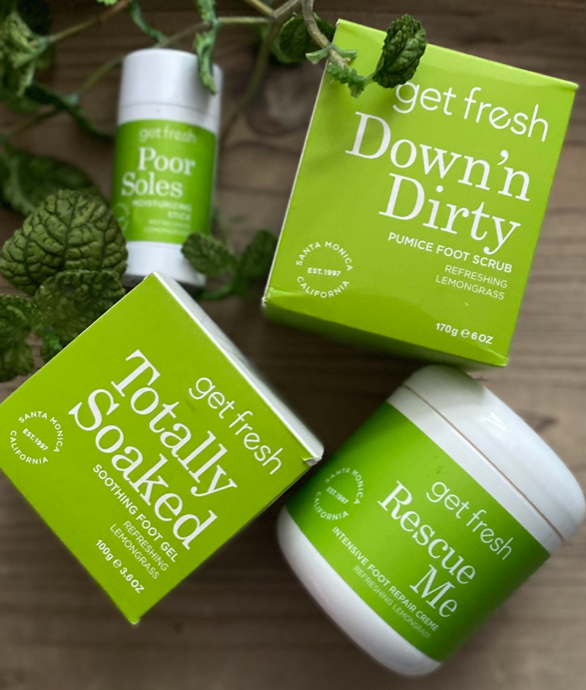 Poor Soles is a portable moisturizing stick loaded with healing ingredients to soothe and smooth dry skin.  
Totally Soaked is a softening gel that softens the skin, and dissolves dead skin, in preparation for exfoliation.
Down n' Dirty is a pumice foot scrub to exfoliate and soothe dry feet.  
Rescue Me is an intensive foot repair cream, loaded with shea butter and aloe vera.