Sea Salt and Sea Aster Products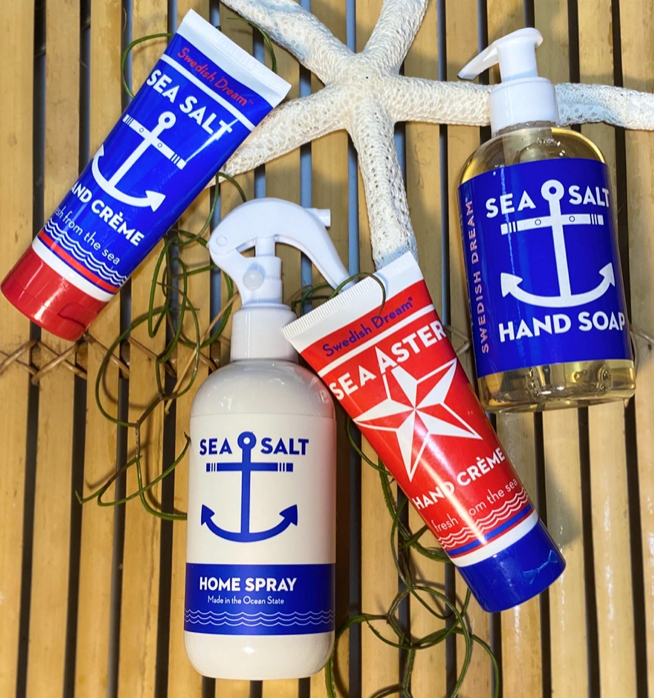 Smooth sailing for your skin begins with a rich formula of 20% natural shea butter, infusions of sunflower, lavender, calendula and olive oils, and the ocean in Swedish Dreams' Hand Cream.
Relax the room with our restorative Sea Salt Home Spray. Like a breath of fresh air, each spray will instantly refresh and transform any space with the aromas of cool, crisp ocean air.
Swedish Dream® Sea Salt Liquid Hand Soap lathers beautifully into an aromatic, hydrating, and relaxing hand wash. Thoroughly cleanses hands with Aloe Vera, Lavender & Calendula flower extracts, and NO harsh chemicals, leaving skin oh-so soft to the touch. Smells like beach heaven, all year round.